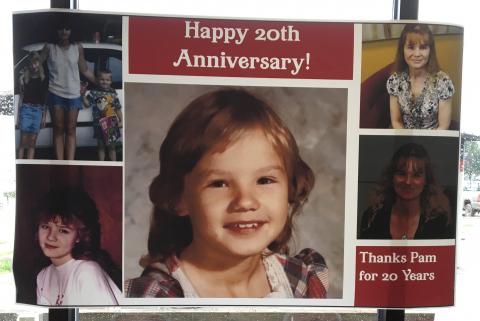 We are very fortunate here at Volt to have several longtime employees. This year we will be celebrating three 20-year and two 10-year anniversaries.

We started in March with the first of the 20-year employees with Pam Lane. Friday, March 18, was Pam's 20th anniversary with the company. Everyone celebrated with cake and pizza.

Heidi Volltrauer, VIP's COO, thanked Pam with a short speech thanking her for 20 years and extolling her ability to adapt and excel at the various duties she has performed. She received a thank you card and gift and a big hug from Heidi.

Pam declined a speech but did thank everyone for showing up and was the first in line, at Heidi's invitation, for pizza and cake.

Thanks Pam for 20 years!
---